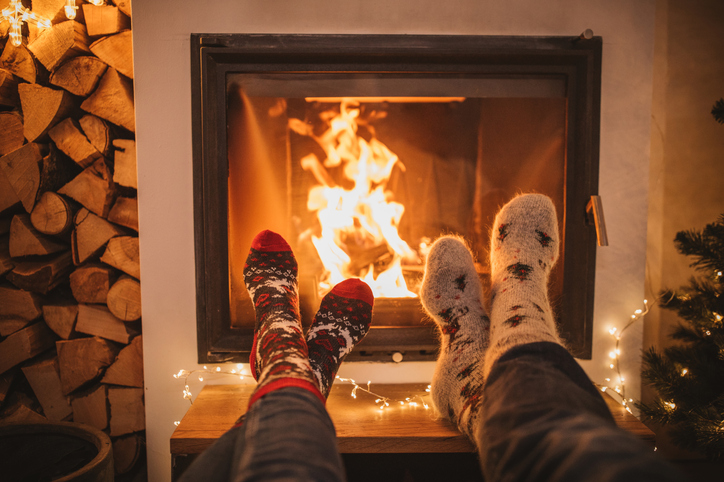 The holidays are a busy time of the year, and no one wants to bother with HVAC maintenance when trying to host parties or enjoy festivities. But, a little bit of maintenance can go a long way towards ensuring that you don't have any unhappy holiday surprises, such as emergency HVAC repairs. To help get you and your heating and cooling system through the holidays, LIBERTYAIR Air Conditioning & Heating is providing these HVAC holiday tips.
When you need dependable HVAC service, you can rely on the professional HVAC technicians at LIBERTYAIR Air Conditioning & Heating to deliver!
Winter Cleaning
Everyone's heard of spring cleaning, but cleaning during the winter might be even more important. Time spent indoors usually increases in the winter, and the extra holiday visitors mean more dust gets kicked up, negatively affecting your home's indoor air quality. Before the holidays get into full swing and you don't have the time, make sure to clean your home from top to bottom. Pay special attention to areas that aren't usually cleaned, such as on the tops of cabinets or furniture, window sills, baseboards, AC vents, and fan blades. We suggest using a damp cloth or other cleaning product that attracts and holds dust so you aren't just temporarily displacing it into the air.
Replace Air Filters
As part of your home clean-up, be sure to check and change air filters as needed. Typically, air filters should be replaced every one to two months, depending on how many people live in your home, the number of pets, and whether you use other air filters such as in-duct air purifiers. You will also need to select the correct air filter replacement for your HVAC unit, especially the MERV rating. The MERV rating refers to the efficiency of the air filter. The higher the rating, the denser the filter is. While this may sound like a good thing, if you install a filter with a MERV rating that is too high, it will act similarly to a clogged air filter, choke the airflow, and potentially cause damage to the HVAC.
Manage Your Thermostat
Whether you're going out of town during the holidays or hosting a gettogether, it's important to set your thermostat for the right temperature. Set it four degrees lower than you would normally on a cold day or four degrees higher on a warmer day if you'll be away from home. Because your HVAC system was designed to run continuously, you shouldn't just turn it off. You should also set the thermostat down a bit in preparation for having guests over, especially if you'll be cooking indoors. If managing your thermostat seems like a hassle, consider installing a smart thermostat that can be programmed in advance and changed on the fly from a smart device.
Check Or Install Carbon Monoxide Detectors
Carbon monoxide is a natural byproduct of gas furnaces, and is colorless, odorless, and impossible to detect by a person. Because of this, carbon monoxide detectors are essential throughout your home. An experienced HVAC technician can help you find the best brand and install them in critical locations. If you have detectors installed, it's important to contact an HVAC company right away as some issues can be life-threatening.
Schedule HVAC Maintenance
On average, you should get an HVAC tune-up at least once a year. This tune-up can catch any potential issues before they become bigger and keep the HVAC unit working efficiently, saving you time and money. So before the holiday season kicks off, be sure to schedule HVAC maintenance and contact a qualified and reliable HVAC company if you notice any issues, even if it's been less than a year since your last tune-up.