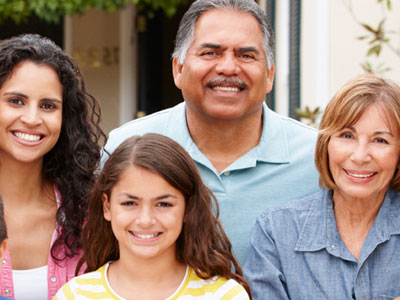 Just a few of our happy customers.
"On the advice of several good friends who recently had Liberty Air install air conditioning units in their homes, we decided to use them to upgrade our system. From the outset, the service was fantastic. After our initial meeting, we were offered several options for Trane units that could be installed, as well as a detailed estimate on the cost for each. After we made our decision, we only had to wait a couple days for the installation, which was done quickly and professionally. We were given a tutorial on the new electronic thermostat. Everyone we dealt with was courteous and professional. I wouldn't hesitate to use Liberty again in the future, and will recommend them to all of my friends."
-John Reith
Wonderful Experience!!!
They did an awesome job. They walked us thru the financing that was available and also the tax credits and GRU credits. We were able to save so much $$$. They were right on time and did such a good job. Thanks Liberty!
-Maggie A.
I would recommend them to everyone.
Liberty A/C has serviced our a/c and heating for routine maintenance for the last couple of years. They are professional, kind and courteous. They are a top-notch company. I know we are in good hands when it comes to our A/C & Heating needs.
-Sue I.
I wish I would have called them years ago!
Liberty Air helped us pick out the perfect unit for our house & installed it. This unit has decreased our monthly A/C bill on average $200 per month. Phillip & his crew are ultra professional & clean! It was a pleasure having them in our house working. I highly recommend Liberty Air!
-Deb & Tim Harrell
They went above and beyond
Can't say enough about how great Liberty Air has been. They went above and beyond on everything they did without overcharging. I highly recommend them to anyone looking for heating/air repair or replacement.
-Leah S.
Liberty Air is a great company.
I use them to service a commercial building that had several major AC issues that happened with a different HVAC company. Phillip and his crew are very knowledgeable on all HVAC issues and have come up with great solutions that didn't break the bank… Liberty Air is trustworthy and I will continue to use them and refer them in the future.
-Brian Schackow
Sorry GRU
Think you need a big AC company for your company's AC job. FORGET IT! LIBERTYAIR AC changed our whole system in a day. Our 2300 sq. ft bldg electric bill went from $800 to less than $400 a month.
-Tim M.
This was the best company to work with
I spoke with the owner he came out to look at the system I had gave me an estimate and in a week I had a new system installed. The guys who came out to install the system were courteous and even wore booties when they came in so they would not dirty my floor. They had the system installed in a timely manner.They showed me how the system worked and were very patient with me in answering all my questions. When all was said and done I couldn't even tell they had been in my house. The system works great. I would recommend this company to everyone I know.
-Terri Raimer