Energy
Savings
Saving Time. Saving Money.
Save 15% on ALL parts and labor! Call now!
Forget scheduling service calls … we do it for you! Plus, save $$$ on utility bills by always keeping your A/C system in top shape.
We keep your A/C system in top shape so that cooling your home is cost-effective.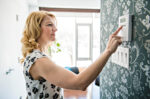 ENERGY SAVINGS AGREEMENT
Our Residential or Commercial Energy Savings Agreement (ESA) is the ideal plan for those who want to save money and keep their A/C systems in top shape. The ESA is a one-year maintenance agreement that includes heating and cooling check-ups twice a year. The benefits of an ESA include:
15% off all parts and labor
Priority customer designation; preferred status on maintenance list or emergency service list
Service reminder calls from LIBERTYAIR — no need to remember scheduling service
Full-service tune-ups
One year warranty on all parts and labor
Transferable agreement
Emergency service
No overtime
Lower utility bills
Extended equipment life
Improved capacity
The ESA is priced as follows for one (1) unit:
$107 – For Once a Year Service$207 – For Twice a Year Service
If you have more than one unit, then the cost for the first unit is the same as the prices listed above, with additional units priced as follows:
$102 – For Once a Year Service$170 – For Twice a Year Service
In addition to the above-listed residential and small commercial ESA, we also offer discounts for commercial tune-ups in large offices and restaurants. Please contact us for more information.
To learn more about our HVAC Energy Savings Plan, call 352.333.1985.