Eleven years ago, our family decided to move to Gainesville because we wanted to find our sanctuary; a place where our family could grow in a clean, safe environment surrounded by friendly neighbors and a sense of community.
When we established LIBERTYAIR in Gainesville, we had one major goal for our business: to earn the trust of every customer.
Our team takes pride in meeting this goal by keeping our knowledge about the HVAC industry current and relevant, meeting high cleanliness standards, and providing service in a timely manner with no overtime charges. And as our customers can attest, we believe that we've reached and exceeded that goal with every single one.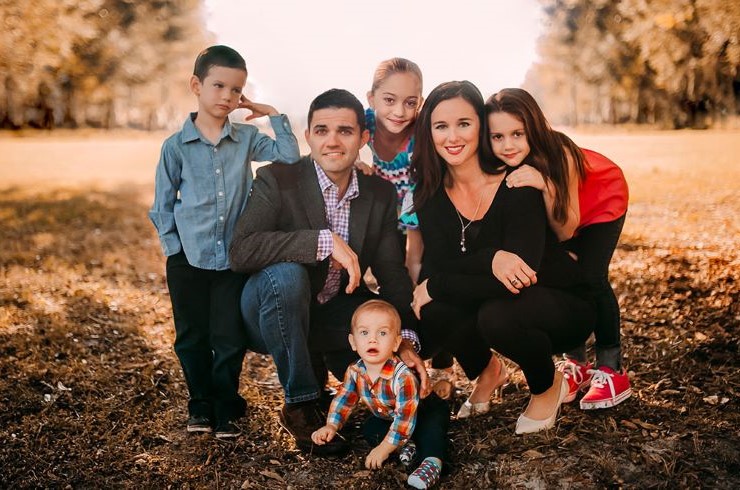 LIBERTYAIR is proud to have a reputation for being the top choice for those seeking tune-ups and maintenance of HVAC systems. We know the importance of saving money, and we want you to save as much as you can on your air conditioning and heating expenses.
We are on a mission to be Gainesville's #1 air conditioning and heating company, and we will accomplish it by providing extraordinary customer service and maintaining a high level of industry knowledge. And we guarantee to do it with the utmost integrity and complete reliability.
OUR COOL TEAM
We treat every LIBERTYAIR customer with the same respect, courtesy and level of service that we would extend to our own family members. With over 65 years of combined experience in the HVAC industry, you can feel safe knowing that we're experts in our field.
Our team is led by Philip, who is a trained HVAC technician and worked for over a decade in the air conditioning industry before starting LIBERTYAIR. He was mentored by the best pros in the air conditioning and heating field during his years working for various top-tier air conditioning manufacturers, such as American Standard and HTS Engineering Manufacturer, to name a few. His commitment to excellence has already earned him several heating, ventilation, and air conditioning technician certifications, including the mandatory CEU certification and an EPA certification.
Continuing Education: In addition, Philip continues to expand his knowledge base about HVAC improvements and technologies by studying the latest industry news and attending continuing education conferences that cover a variety of issues that affect the HVACR industry.