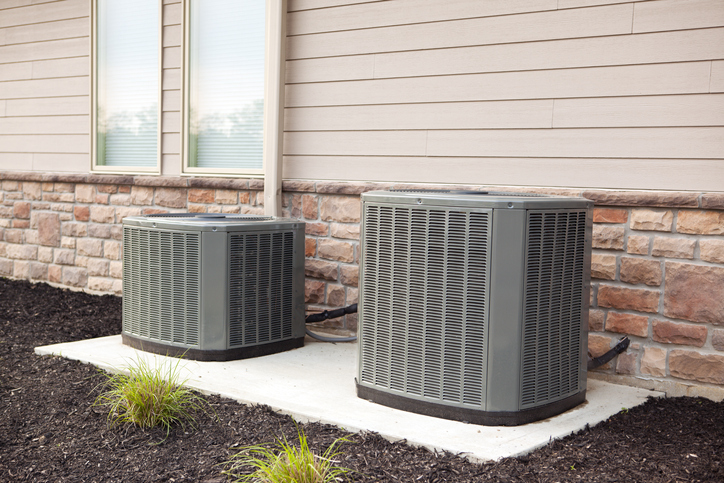 Landscaping sets the tone for a home, and many homeowners pride themselves on creating beautiful lawns. However, the outdoor HVAC unit can stick out like a sore thumb in this lush oasis, causing some homeowners to attempt to hide it away behind bushes and other greenery. Unfortunately, if not done correctly, greenery around the outdoor HVAC unit can cause issues with the unit. To help keep your lawn looking its best while also maintaining safe practices for your HVAC unit, LIBERTYAIR Air Conditioning & Heating is providing these HVAC landscaping tips.
For any HVAC service you may need, you can depend on the experts at our HVAC company!
Make Room
Though you may be tempted, it's important not to crowd the area around the HVAC unit. Homeowners should keep plants and any other cover a minimum of 2–3 feet away from all sides of the unit. If you opt for natural screening, such as shrubbery, you should regularly trim growth, so it doesn't cross this threshold. Not only does adhering to the minimum spacing help the AC to function better, but it also provides enough room for an HVAC technician to access the unit when it comes time for routine HVAC maintenance.
Create A Visible Border
To help you maintain a minimum distance of 2–3 feet, lay down stone or gravel in the area surrounding the HVAC unit to act as a visible measurement. In addition to keeping proper distance, gravel or stone can also aid with drainage and keep the general area clear of grass clippings, dirt, and leaves, which can clog the unit's coils and cause overheating.
Keep It Shady
While you want to maintain a safe distance from the unit, installing shade can help keep the unit cooler running more efficiently. However, when selecting the type of shade, be mindful of how much upkeep will be required. Trees that lose their leaves can create a mess around the unit and end up smothering it. Hedges and plants don't usually require as much maintenance but will still need some effort on your part. An awning can be low-maintenance but may not fit into your landscaping very well.
Be Selective With Plants
As we already pointed out, plants that lose their leaves can create a problem with build-up around the HVAC unit. But, anything that grows will most likely require some attention. Potted plants can strike a nice balance by providing increased mobility and making it easy to quickly access the unit if emergency HVAC repairs are needed. Bonus point, the pots the plants are in can augment the beauty of your natural greenspace.
Use A Screen
If you don't want to go the natural route, there are some great options on the market for HVAC screens. This includes ones made to look like little sheds or fake plants to have beauty without maintenance. Instead, combine artificial with nature by growing flowering vines on some lattice or a trellis. While you will still need to maintain the vines, their slow-growing nature means that you won't have to do it as frequently.
Work With An HVAC Specialist
If you still aren't in love with the idea of trying to blend your outdoor unit into your landscaping, an HVAC specialist might have some additional ideas that they've picked up over the years. Additionally, you may want to consider installing ductless air conditioners, which don't require bulky outdoor units but still provide the high level of cooling that you're used to.