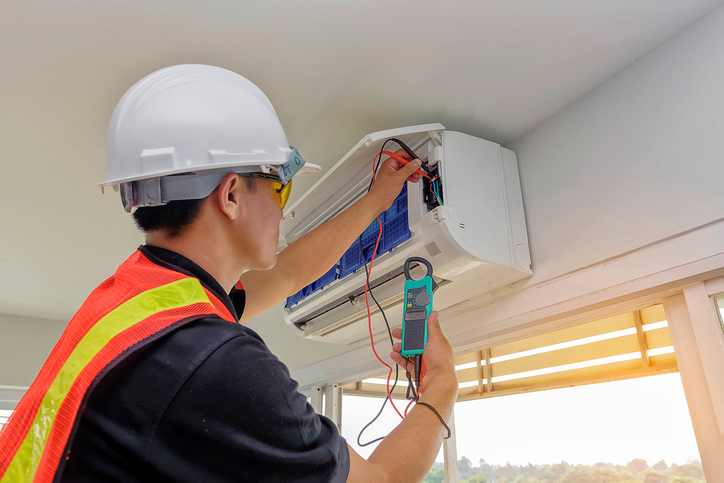 Fall AC & Heating Maintenance Tips
Though our leaves take a little longer to change colors during the fall, we still experience fall weather – eventually. If you've lived in Florida, you know how it goes. The AC hums throughout the day before the temperature drops at night enough to make you consider turning on the heat. This cycle eventually strains AC and heating systems, making regular residential HVAC maintenance from LIBERTYAIR necessary.
Spend to Save Later With Fall Residential HVAC Maintenance
When you have residential HVAC maintenance done in the fall, the cost of the checkup pales in comparison to having a mechanical failure down the road. Plus, your system will run at peak efficiency, saving money on the monthly utility bill. LIBERTYAIR inspects the entire system and lets you know of any current or potential issues needing attention. This way you'll be spared a surprise when you turn on the AC one last time or the heat for the first time during fall.
Air Filters
Cleaning and/or changing air filters is one of the easiest and quickest ways to get the HVAC system ready for the season. Dirty filters hinder air flow, costing money and comfort in your home. But once they're plugged, particulate matter begins to build up inside the system. This can lead to needing emergency AC and heating repairs in Gainesville.
Thermostat
We commonly find thermostat issues during maintenance to Gainesville HVAC systems. Thermostats fall out of calibration during the year, leaving your heating and cooling systems operating inefficiently. During a tune-up with LIBERTYAIR, we calibrate the thermostat and address any other issues that may have developed.
Electrical Connections
Electrical connections are one area that should be left to professionals like LIBERTYAIR. Along with safety risks, trying to troubleshoot any electrical issue can cause even larger problems within the system. We clean the built-up dust, dirt and other debris from the connections, test the voltage along with switches, fuel, batteries and fuse boxes, and make sure all connections are functioning properly.
Daytime Use of AC Is Still Required
The waning days of September often bring the last blast of summerlike heat to North Central Florida. When this happens, our instinct is to turn the AC to a cooler setting to compensate. But if your AC has worked through the summer without AC maintenance Gainesville, FL, companies like LIBERTYAIR provide, you may be in for the unpleasant surprise of a breakdown.
Prevent A Surprisingly Cold Night
Florida's tropical climate allows us to not need the heat at full blast throughout the fall and winter months. Yet, when the temperature drops, we expect our heating system to be ready to go. Heating maintenance in Gainesville is the perfect way to prevent having a surprisingly cold autumn night indoors. The specialists with LIBERTYAIR have the training and experience to service many brands, including Trane, Amana, Goodman, and York.
Say Thanks To Your AC & Heating System With Regular Maintenance
Regular maintenance of your home's AC and heating systems doesn't have to be a time-consuming process. During our twice-a-year tune-ups, our specialists inspect, clean, and make any necessary repairs before you're left without AC during the day or heat at night this season. If your home needs Gainesville HVAC repairs, call LIBERTYAIR for professional service and results!