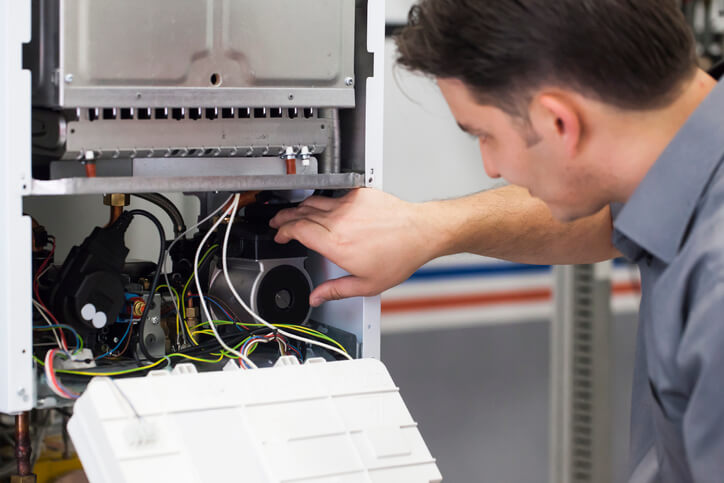 After a long day out in the Florida heat, there's nothing better than coming back to a cool home. With the temperatures as high as ever, it's likely homeowners aren't even thinking about their heating system, but the summertime is actually a perfect opportunity for planned HVAC maintenance. If it has been a while since your heating system has been checked, scheduling repairs now in the summer can save you time, money, and a lot of headaches come wintertime.
To schedule maintenance for your HVAC system, contact LIBERTYAIR Air Conditioning & Heating today!
Flexible Repair Schedule
Summer and winter are some of the busiest seasons for HVAC professionals. After months of only using the heating or cooling system in their home, many homeowners discover that their HVAC system requires maintenance to properly function. By scheduling routine HVAC maintenance, homeowners can plan well in advance the day and time they'd like their HVAC unit to be inspected, rather than having to deal with a last-minute repair schedule or an evening without a properly working heater.
Higher Indoor Air Quality
Over time, dust, dirt, and other debris are going to find their way into your HVAC system and its connecting ducts. Not only can this debris be detrimental to your HVAC system, but it also lowers the overall indoor air quality inside your home. To test if your ducts are clogged, open all the windows in your home, ensure there are no flammable objects near your furnace or electric heater, and turn on your heating system. If you notice a slight burning smell, that's okay, as it's likely the smell will dissipate in a few minutes. If the smell is still noticeable after allowing the heater to run for about 10 minutes, shut off the heater and contact our HVAC company.
Avoid Emergency Repairs
Imagine it's the first cold night of fall, your heater hasn't been used since last winter, and when you go to turn on your heater, nothing happens. Unfortunately, this isn't an uncommon experience for homeowners throughout Florida. Since it only gets cold enough to warrant having the heater on a few times a year, most Floridians neglect their heating systems and are more aware only when they're in need of AC repairs. To avoid the need for emergency HVAC services, schedule regular maintenance at least twice a year and contact us as soon as possible in the event your HVAC system isn't performing as well as usual.
Lower Overall Costs
A heating system with one or more broken components is a disaster waiting to happen. When a component inside of your HVAC system isn't working as it should, it puts a strain on the rest of the system, which means other components wear out even faster than usual. A full HVAC system replacement is much more costly than routine maintenance, and can also leave homeowners without a working heating system, which is less than ideal during a cold winter night. A fully functioning system will also use less electricity overall, meaning lower utility bills and more savings.
Regular Maintenance Can Go A Long Way
Don't wait until the last minute to schedule HVAC repairs — the last thing you or anyone in your house wants to do is suffer through the first cold front of the year without any internal heating. At LIBERTYAIR, we specialize in a variety of different heating systems, including heat pumps, gas furnaces, and electric heaters. Contact us today to schedule an HVAC tune-up today!