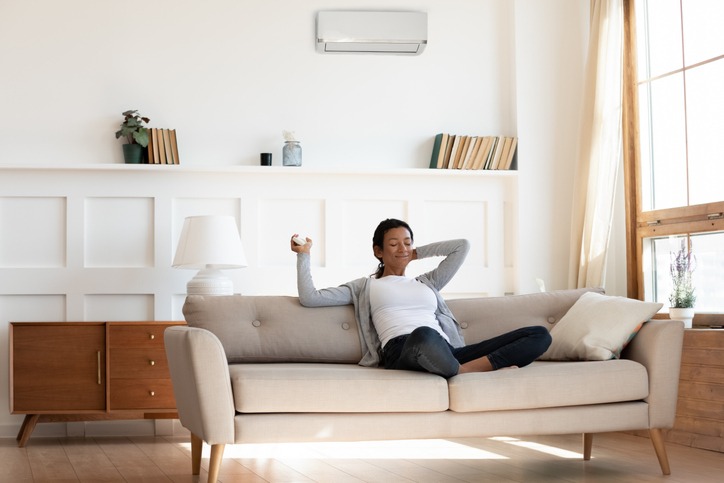 Reduce COVID-19 On Surfaces With An ActivePure Air
Purifier
It is hard to know exactly how to keep your family safe from illness this season. While no single effort can totally eliminate the risks, we have an exciting product that can add an extra layer of protection. In a recent study conducted in FDA-compliant labs, a product using only ActivePure technology was proven to kill over 99% of SARS-CoV-2 virus on surfaces within 7 hours. The product we install for in-home use, uses that same ActivePure Technology to add an extra layer of protection for your home, without chemicals or ozone. While your home's comfort system is running, the Air Scrubber with ActivePure Technology will work to continually disinfect your home's air and surfaces – leaving you with a safer environment for your family to return home to.
Learn more about how an Air Scrubber installation can help kill COVID-19 on surfaces with this information from ActivePure Technology:
---
The First Air Purifier Scientifically Proven To Reduce COVID-19 On Surfaces
The Aerus Hydroxyl Blaster with ActivePure Technology is the only air purifier scientifically proven to reduce the SARS-CoV-2 novel coronavirus on surfaces.
ActivePure Technology was tested on live SARS-CoV-2 virus, not proxy or surrogate strains.
Demonstrated a 99.98% surface kill rate of SARS-CoV-2 virus within 7 hours.
Test completed in an independent FDA-compliant lab.
Made for indoor areas up to 20,000 sq. ft. – ballrooms, conference centers, restaurants, hotel lobbies, and large public spaces.
The ActivePure Technology disinfection system is the safest, fastest and most powerful surface and air-purification technology available that minimizes recontamination and cross contamination in real time without the use of chemicals or ozone.
Aerus Hydroxyl Blaster With ActivePure Technology Unit Testing
Testing was done at MRIGlobal, an independent, FDA-Compliant laboratory. The reduction percentages were measured incrementally over natural degradation of SARS-CoV-2. Outside of control group – over 99.9% reduction of the SARS-CoV-2 virus.
How Does It Work?
Units with ActivePure Technology pull free oxygen and water molecules in the air through ActivePure's patented honeycomb matrix. The technology creates powerful oxidizers, known as ActivePure Molecules, that are then released back into the room, where they seek and destroy DNA and RNA viruses including SARS-CoV-2 (novel coronavirus), Swine Flu (H1N1), Avian Bird Flu (H5N8), Hepatitis A (HAV) and MS2 bacteriophage, regardless of their size, on surfaces and in the air.
Safe. Proven. Effective. Certified.
Continuous Disinfection 24/7/365
Affordable
Free-Standing/Portable
Plug & Purify
No Chemicals or Ozone
No Byproducts
Works Quickly and Quietly
Safe to use in Occupied Spaces
Works in Real Time
Since 1924, Aerus products with ActivePure Technology have provided healthy indoor environments for 50 million businesses and residences worldwide. ActivePure Technology is safe to use in occupied spaces and does not use chemicals or ozone. ActivePure Technology is available in both installed and plug-and-purify products and is already used in:
Athletics and Professional Sports
Bars & Clubs
Beauty Industry
Coworking Spaces
Day Care Centers
Dental Offices
Early Education/Preschools
Education/Schools
Entertainment Venues
Gaming Facilities
Government Buildings
Grocery Stores
Gyms/Fitness Centers
Health Care Facilities *
Hospitals *
Hotels/Vacation Rentals
Museums
Office Buildings/Business Parks
Retail Establishments
Restaurants
Veterinary Clinics
Wellness Businesses
* Medical and health care facilities utilize Aerus Medical Guardian, an FDA Class II Medical Device
---
To learn more about the benefits of the ActivePure Technology Air Purifier visit their website here. For installation or other HVAC maintance, contact LIBERTYAIR today!