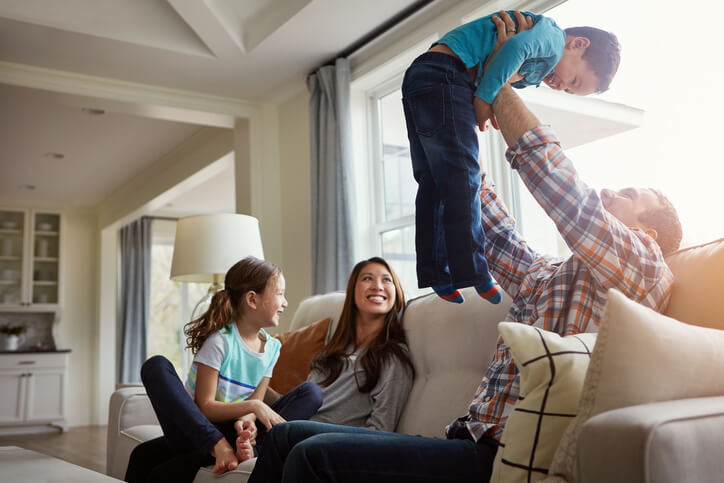 Wouldn't it be great if your home's heating unit worked at peak performance throughout the winter? A cozy indoor environment is not a lofty wish but rather something you can count on. And the first step is to schedule HVAC maintenance.
Why Fall Is HVAC Maintenance Season
Autumn is known for football games and premiering TV series. But it's is also the perfect time to sneak in a maintenance appointment. After all, when the climate outside goes from mild to extreme, the conditions inside your house change as well. You'll want your HVAC system to be ready to keep you warm for the upcoming holidays and beyond.
HVAC Maintenance Checklist
What Are The Steps Involved In HVAC Maintenance?
The answer depends on the type of heating and cooling unit in your home. An outdoor HVAC system runs while exposed to the elements of mother nature. During a maintenance check, a tech inspects the unit for dirty or worn parts. Indoor HVAC units operate in proximity to the inhabitants of your home. Therefore, these units require close functional and safety inspections.
Furthermore, it's wise to hire an HVAC company in Gainesville with a reputation for being thorough in its work so you can rest a little easier.
Clean Debris
Gainesville is full of trees that lose their leaves (especially in the fall). Leaves, pine needles, plus dirt and other debris can penetrate outdoor HVAC units, often through the cage or fan grill, and obstruct the inner-workings. Indoor HVAC units are likewise susceptible to dust that comes inside the house and gums up the components. Clogs force an HVAC system to work harder, burn more electricity, suffer more wear and tear, and, ultimately cost you more to fix (or replace). But during maintenance checks, HVAC techs use a variety of tools to remove the dust and debris and ensure the system runs cleanly.
Inspect HVAC Components
HVAC technicians inspect all essential components of the system and replace worn or broken parts.
Drains
Drain openings, also known as condensate drains, are integral components of air conditioners. The drains release condensation from the evaporator coil. Failure to do so could result in algae and mold in the unit and increased humidity in your home. After a long summer of A/C use, your tech will ensure your system is clean this fall.
Fans
Fans are central to both heating and cooling systems. Over time, fan blades can suffer dings, bends, and other signs of wear that reduce efficiency. Fan belts can loosen over time and affect performance. And fan motors can burn out and cease to run. HVAC techs inspect these fan-related parts to keep a system running right.
Electric
Electrical connections and fuses exist throughout the interior components of a heating and cooling unit. If an electrical connection is weak or a fuse shorts out, the result can be live sparks inside the home. Generally, electrical issues are limited to older HVAC systems. During maintenance, a tech inspects all the electrical systems.
Filters
The filter in an HVAC system protects the air quality in the house by trapping out pollens, mites, and other microscopic debris. Filters need replacing every few months or else they can become blocked and cause the HVAC unit to operate less efficiently as well as harm the air quality. Replacing filters is central to HVAC maintenance.
HVAC Warning Signs
When an HVAC system isn't running as it should, there are usually corresponding warning signs. Some of these signs are subtle, while others are quite obvious. But knowing the signs to look for allows you to detect the moment an HVAC system becomes faulty, so that you can call a Gainesville HVAC company for repairs.
Odd Scents
Unusual scents that emanate from an HVAC system are typically indicators of a problem. A sulfur smell usually stems from a natural gas leak. Musty odors are typically caused by mold that forms from moisture inside the A/C and heat ducts. Then there are burning smells, which suggests an electrical issue or inner components of the HVAC system are rubbing.
Loud Noises
Expect to hear a few noises when running your heating and cooling system. But loud noises are generally warning signs the unit needs repairs. During maintenance inspections, a tech listens for odd sounds when A/C and heat are running. By pinpointing the source of the noise, techs can resolve the issue usually with a replacement part. Although some noises signal an HVAC system is too old and needs replacing.
Gainesville HVAC Company
Make HVAC maintenance a part of your fall schedule with the techs from LIBERTYAIR Air Conditioning & Heating. We offer flexible scheduling and fast service. But what's most compelling is that taking care your HVAC maintenance in the fall is the best way to avoid heating repairs in Gainesville. If you should require repairs on a heating and cooling unit, though, count on LIBERTYAIR Air Conditioning & Heating to get your HVAC system back online. Contact us for HVAC service today!