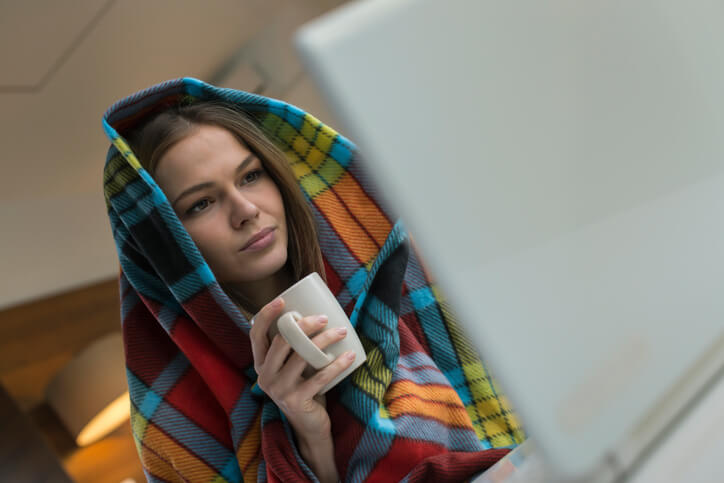 During the months when the weather turns cold, it's nice to have a functioning heating system to keep your home warm and comfortable. Living with low indoor temperatures in winter is not only unpleasant, but it could even be unsafe if the weather turns extremely cold.
Yet, heating repair in Gainesville is often needed for heaters that aren't regularly used or maintained, and sometimes units need to be replaced. There are several warning signs LIBERTYAIR Air Conditioning & Heating professionals check for to know whether a heating system needs to be replaced.
How to Know Your Heating System in Gainesville Needs Replacing
Years of providing heating repair Gainesville, FL, residents can count on has taught us how to see the warning signs of a faulty heating system. Checking for these signs can tell you whether your heating unit needs to be replaced.
Heating Unit is Older
The lifespan of a furnace is between 15 and 20 years. Keeping up-to-date on maintenance helps your heating system run efficiently and experience fewer problems during its lifespan, but eventually your furnace start gradually running less efficiently, and that's a sign it's time to replace the unit. Upgrading an older unit also has cost advantages. For the average home, the heating system is responsible for most of the energy costs, but newer heating units are energy efficient to help reduce utilities costs.
Energy Bills are Too High
A faulty heating system can impact the cost of utilities in your home. When there's a spike in the energy bill, and the cost of electricity hasn't increased, that's a sign your furnace may need to be replaced. A worn out furnace starts losing heat, causing it to work even harder to warm a home. That extra work is reflected in your higher monthly heating cost. While maintenance can restore some efficiency to a furnace, some units are so far gone that it is more economical to replace them.
House is Too Cold
When the indoor temperature of a house seems cold even with the heating system on, there may be a heating issue. Before purchasing a new unit or calling technicians that do HVAC heating installations, check other possible causes of why the home is cold. For example, adding insulation around a drafty windows and doors might be all the solution you need. But when no other sources for cold indoor temperatures are discovered, that's a sign the furnace may need replacing.
It's Dusty Indoors
When the level of dust in your home becomes excessive, chances are it's time to call a Gainesville heating repair company. A furnace has a filter that removes airborne particles, such as dust mites. But when the filter is dirty, it no longer captures dust, and those particles instead carry throughout the interior of your home. Changing the filter on your heater does more than improve air quality, though; it is also part of the routine HVAC maintenance. A dirty air filter puts unnecessary wear and tear on the heating unit, and when the filter has been left unchanged for a long time, the damage to the heater could be beyond repair.
You Sense A Problem
Your eyes, ears, and nose can alert you to signs that the heating system needs replacing. Spotting cracks or corrosion on the furnace tells you the unit is running inefficiently and needs repairs. Hearing a screeching sound can indicate the blower has worn out, while banging or grinding sounds can mean the unit has broken internal components, but in all cases the heater needs repairs or replacement. Lastly, smelling a musty odor the moment your heater turns on is normal, but when that odor lingers, it could signal the system is dirty and needs attention from a heating repair company in Gainesville.
System is Cycling Oddly
The heating system is told what temperature to cycle on or off at by the thermostat. When the temperature drops below the set temperature on the thermostat, the heater should cycle on. Once the room reaches the set temperature, the unit should cycle off. Signs your heater needs replacing include when the system cycles on and off quickly or stays running uninterruptedly for long periods of time.
Heating Repair in Gainesville, FL
Count on LIBERTYAIR Air Conditioning & Heating to maintain your HVAC system and keep your home at a comfortable temperature year round. Our trained technicians also handles all manner of repairs for any type of heating or cooling unit. We can also install a new, energy-efficient HVAC system to help lower your monthly electric bill. No matter the weather outside, count on LIBERTYAIR Air Conditioning & Heating to keep the inside temperature of your home comfortable. Contact us to schedule HVAC services.