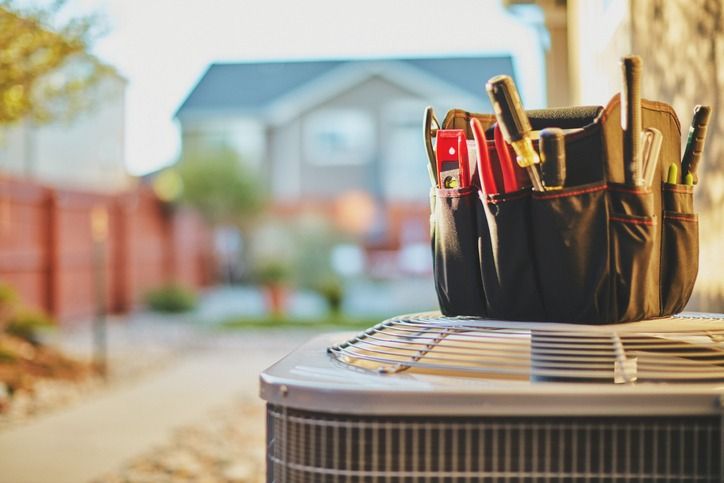 Spring Checklist For Your HVAC
System
Spring is just around the corner, so homeowners are compiling their spring cleaning checklist. In addition to dusting, vacuuming, cleaning your windows, and other spring cleaning chores, some HVAC—related items should be on your spring cleaning checklist. Below, the Gainesville air conditioning experts with LIBERTYAIR Air Conditioning & Heating outline three things to do to ensure your HVAC system is ready for the upcoming spring season.
Contact our HVAC company in Gainesville, Florida, today to schedule service!
Change Your Air Filter
Checking and replacing your air filter should be on your monthly to-do list. However, we understand that many homeowners are so busy they often forget to check if their filter needs to be replaced every month. Fortunately, the start of a new season is the perfect time to replace your air filter if you haven't recently. Changing your air filter at the start of spring will help ensure your AC system runs smoothly and efficiently throughout this season.
Clean Around The Outdoor Unit
During the fall and winter months, debris will likely pile up in and around your outdoor HVAC unit. Debris, such as dead leaves, weeds, fallen branches, dirt, and more, can negatively impact the efficiency of your HVAC unit. Accordingly, you should take some time to clean up around your outdoor HVAC unit — removing all debris and trimming nearby bushes and weeds.
Schedule HVAC Maintenance
Last but certainly not least, you should schedule HVAC maintenance at the start of the spring season. Here at LIBERTYAIR Air Conditioning & Heating, we offer comprehensive HVAC maintenance services to keep your system running smoothly and efficiently for seasons. Contact us today to learn more or request HVAC maintenance services!