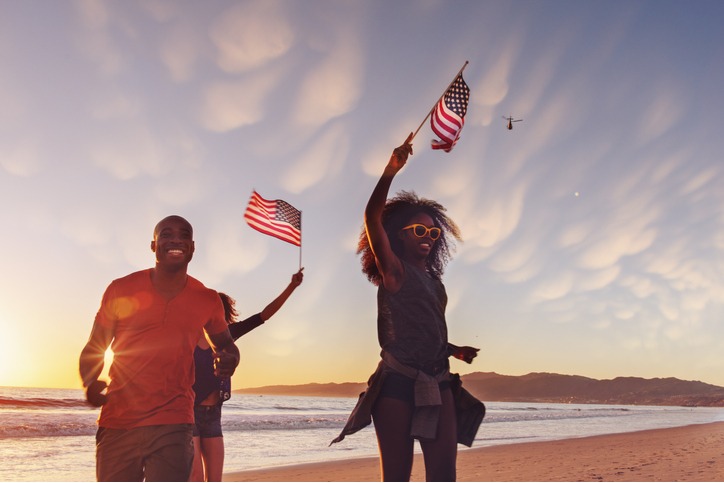 What Should I Set My Thermostat To When I Leave For
Vacation?
With summer in full swing and the Fourth of July holiday weekend upon us, many families will plan to take a much-needed vacation and spend quality time together. Ahead of a vacation, most everyone knows they should turn on their Out-Of-Office messages, confirm their reservations, and pack at least two extra outfits. However, not everyone knows what temperature to set their thermostat to or if they should leave it running at all. Below, our Gainesville air conditioning experts outline what to set your thermostat to when leaving for vacation and why.
LIBERTYAIR Air Conditioning & Heating is a full-service HVAC company offering air conditioning repair, heating services, and HVAC maintenance in Gainesville, FL. Contact us today to schedule HVAC service!
The Ideal Temperature For When You're Away
Generally, we recommend homeowners set their thermostat's temperature somewhere between 80–85 degrees Fahrenheit. Setting the thermostat's temperature to something higher than it would typically be, without exceeding 85 degrees, will help mitigate energy costs during your vacation while helping to keep indoor humidity levels from getting too high. Moreover, keeping your thermostat at a temperature no higher than 85 will prevent your AC system from overworking, and your home won't be too hot for home appliances.
Why It's Important To Leave The AC On
Many people simply turn off their AC while they're gone on vacation in an effort to save money on utility bills. While turning the AC off may seem like a thrifty idea, it can cause more harm than good. When an air conditioning system is off for an extended period of time, it can easily become excessively hot and humid in a home. As humidity levels rise in the home, the moisture can cause biological growth, such as mold, and may attract invasive insects and other pests. Accordingly, we encourage you to leave your thermostat set somewhere between 80–85 degrees rather than turning it off.
Benefits Of A Wi-Fi Thermostat
Nowadays, many programmable thermostats and Wi-Fi thermostats come with an app you can install on your smartphone and use to adjust your home's temperature settings remotely. If you want, you could use a remotely-controlled thermostat to lower the temperature at night when it's cool and raise the temperature in the morning as it gets warm. Additionally, with a programmable or Wi-Fi thermostat from LIBERTYAIR Air Conditioning & Heating, you can adjust your home's temperature on your way home so it'll be at your ideal temperature when you return!