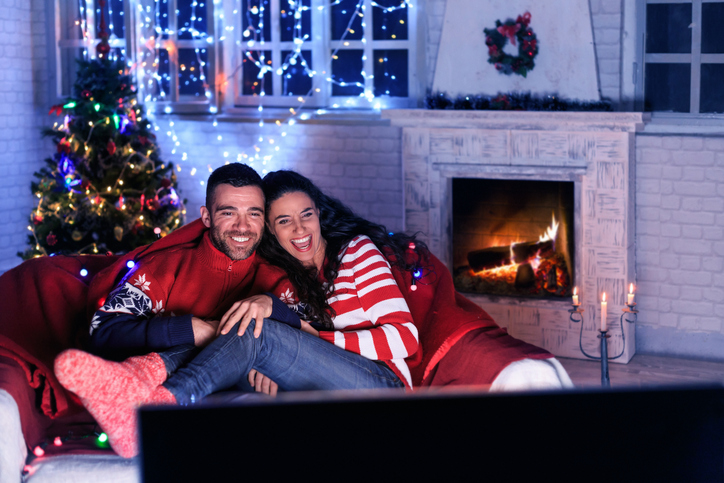 The holiday season is a favorite time of the year for many, but it also happens to be an advantageous time for replacing a home's heating, ventilation, and air conditioning (HVAC) system. LIBERTYAIR Air Conditioning & Heating explains why the holidays are ideal for HVAC upgrades and how to know when it's time to replace a heating and cooling unit.
'Tis The Season For HVAC Replacements
Your HVAC system has one purpose: to make the conditions in your home comfortable. But at certain times of the year, you don't need to run the HVAC unit; these times are opportune for HVAC work. In Gainesville, you may find that these perfect indoor conditions occur around the holidays when neither daytime nor nightime temperatures are extreme. If you've been putting off replacing your HVAC unit, or scheduling much-needed maintenance, the holiday season is the perfect time to call a Gainesville HVAC company.
HVAC Installation
The holiday season is the right time to replace an HVAC system. But how do you know if your heating and cooling unit needs replacing in the first place? In most cases, the age of the system indicates when replacing it is necessary. With routine HVAC maintenance, the average heating and cooling unit has a lifespan of 15 years. But the longevity of an HVAC system depends on how often it's operated and maintained. A unit that's seldom used and well-maintained could last for 20 years or more. But a poorly maintained system that sees heavy use could show warning signs of needing to be replaced within 10 years. If you don't know the age of your home's HVAC system, the techs at LIBERTYAIR can inspect the unit and provide a close estimate.
Benefits Of New HVAC Systems
Older, inefficient heating and cooling units are a drag on utility bills. HVAC technology progresses at a rapid rate, and the energy costs associated with a brand-new HVAC unit are markedly less than for a unit purchased 10 years ago. As HVAC systems age, heating and ac repairs also become more expensive. At a certain point, it costs less to install a new HVAC unit than to repeatedly repair an older model.
Safety is another reason to replace an HVAC system. Electrical issues in older HVAC units can present a fire hazard. Over time, weak connection points and worn out fuses can short out and cause sparks inside a home. Furthermore, heating units can corrode with age. Some corrosion is fixable with heating repairs in Gainesville. But when cracks form in the heat exchangers, these can leak carbon monoxide, a toxic gas, into the air.
HVAC Warning Signs
When an HVAC system runs smoothly, you hardly notice it. But problems with the unit also can be subtle and easy to miss. Maybe the inside of your home feels slightly too warm or cool, or you hear an odd noise on occasion. Other HVAC issues, such as a breakdown, are more blatant. In total, there are lots of indicators that could signal it's time for HVAC repairs or replacement. If you detect any of the following warning signs, notify an HVAC company in Gainesville.
Energy bills that increase for no explicable reason (such as a rate change by the utility company) may indicate that your HVAC system is running inefficiently.
A musty odor that emanates from the HVAC unit can signal that a part has broken. A sulfur smell, meanwhile, could relate to an issue with the gas supply.
Puddles that form underneath the HVAC unit can result from water leakage in one of the pipes or coils. Condensation and mold also can occur from leaks.
Some noise is common while running an HVAC system. But odd sounds, such as bangs or whistles, often are signals of damaged or faulty components.
Hire An HVAC Company In Gainesville
Replacing your home's HVAC system this holiday season is much easier than you think. LIBERTYAIR has an extensive inventory of HVAC units to fit all sizes of homes. Our techs also perform streamlined installations. So we'll have your new heating and cooling unit installed and running quickly and with minimal interruption to your life. Our scheduling is flexible to work around your needs this holiday season or anytime.
If you experience a breakdown of your system, we offer 24-hour emergency HVAC repairs. We also perform maintenance to help you avoid heating and cooling issues altogether. Contact LIBERTYAIR today!