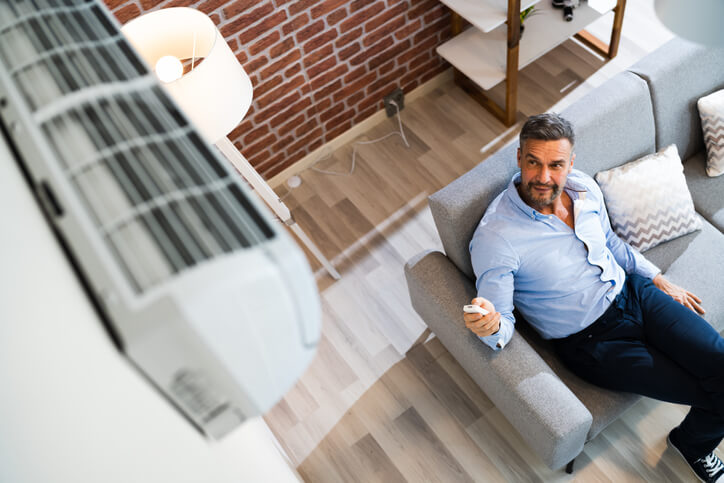 Both whole house air purifiers and single room air purifiers increase indoor air quality and reduce allergens. However, there are a variety of factors to consider when it comes to choosing between the two. To help you make an informed decision, LIBERTYAIR Air Conditioning & Heating is reviewing the pros, cons, and uses for both types of air purifiers.
Contact us today for more information or to schedule HVAC services.
Different Types Of Filters
Whether it's the whole house or single room, most air filtration systems rely on physical barrier filters to catch and trap particles. These filters will have SEER ratings that denote efficiency and it's important to use the correct filter that is rated for your system. Ionic filters use a high-voltage charge to attract and capture pollutants, but there are conflicting reports on the effectiveness of this method. For homes with medical concerns that require a higher degree of air filtration, ultraviolet (UV) filters are the best option.
Whole House Air Purifier
There are three main types of whole house filtration systems, each with different price points and efficiency levels, and may have some crossovers in the method of filtration.
Air purifier filters Usually installed as part of the HVAC unit and at air intake points.
In-duct air purifiers Installed in the air ducts, either before or after the air handler.
Stand-alone systems Usually installed in a closet or attic and require installing additional air intakes and exhausts.
Benefits Of Whole House Air Purifiers
As the name suggests, whole air purifiers filter the air in your entire home and can help you breathe easy in any room. This is particularly good for homes that have pets, family members with allergies, or for people who have certain medical conditions and do not want to be confined to a single room.
Drawbacks Of Whole House Air Purifiers
Whole home air purifiers can be expensive to maintain. They require more energy to run, need to have their filters regularly cleaned or changed, require expert installation, and do not filter smaller particles as effectively because of varying airflow in each room.
Single Room Air Purifier
Due to their size and power, most single room air purifiers use HEPA (high-efficiency particulate air) air filters or even the more advanced ULPA (ultra-low penetration air) filters. Ionic filters are also more readily available in single room air purifiers.
Benefits Of A Room Air Purifier
The focus on one room means that the single room air purification system is more effective at removing airborne particles. They're also portable, so you can move them where you need them without reducing efficiency and they're easy to set up because they don't require central HVAC systems, ducts, or excess space for installation. They also usually have a lower cost as compared to whole home filtration systems.
Drawbacks Of A Room Air Purifier
Because air is only being filtered in one room, that air is continuously being re-contaminated by airflow from the surrounding rooms that are not being filtered. The remedy to this is to buy a filter for each room, but this can significantly drive up the cost. Also, larger rooms may require more than one unit to effectively remove particles in the area.
Conclusion
It's better to over-filter than under-filter, especially if you suffer from allergies or medical conditions. Most HVAC units already provide whole house filtration, but investing in in-duct filters and individual room filters can ensure that the air you're breathing is as safe and clean as possible.