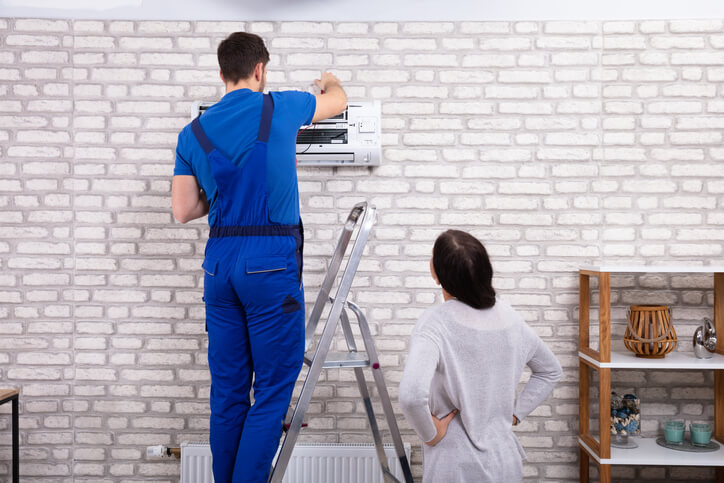 Say goodbye to those hot summer days and welcome the cool breeze of the wintertime by scheduling AC and HVAC maintenance today with the cooling experts at LIBERTYAIR. Whether you're a Newberry resident planning ahead of the winter months or a business looking to save money — a thorough tune-up of your AC equipment could make all the difference in protecting you against technical difficulties down the road. We offer multiple Energy Savings Agreement plans to help accommodate our client's varying needs for specialized heating and air conditioner maintenance services. Contact us today to schedule fall services for your system!
Why Fall HVAC Maintenance Is Important
Remediate HVAC Damage From The Summertime
Floridians know how important it is to have a working AC unit during the summertime. They don't call us the Sunshine State for nothing, after all. Summer days have cooling systems working their hardest, so it is not surprising that demand for AC repair is the highest during this time. An emergency repair might return a unit back to working condition for the time being but, for long-term protection from the added strain of summer weather, AC units should undergo regular, thorough maintenance. There is, perhaps no better time than the Fall to do so. With temperatures dropping and a reduced need for cooled air, your AC company has more time to work on powered-down units, whether at your residence or place of business.
Prepare Your Heating System For Winter
Though Florida is better known for its tropical weather, residents know winter days should not be underestimated. Heating installation is not uncommon in Florida despite the mostly sunny weather. With the strain of hot summer days passed and weeks of mild weather ahead, the Fall can be a great time to prepare your heating or HVAC unit for winter. Though used less often in Florida than in northern states, heating systems need as much attention and care as AC units. Giving your unit regular maintenance can help prevent heating trouble and save you from having to find that ugly Christmas sweater you were gifted years ago just to stay warm.
Keep Efficiency High & Utility Costs Low
Maintenance is not just about keeping you one step ahead of repairs, it is also about optimizing your heating and cooling systems for better efficiency and, as a result, lower utility costs. As part of the process, your maintenance technician will have a checklist of items to inspect, test, clean, and adjust on your cooling or heating equipment. This can help ensure attention to any underperformance or defective parts before the system requires repairs. It will also allow your technician to make suggestions depending on the state and performance of your unit. If a piece of equipment could use an upgrade, replacing it prior to months of heavy use allows for enough time to evaluate the effectiveness of the upgrade.
AC Repair In Newberry, FL
This fall, schedule AC and HVAC maintenance services with a company that you can trust. With more than 50 years of combined industry experience, LIBERTYAIR is Newberry's premier choice for all air conditioning & heating installations, repairs, and maintenance. Our mission is to provide high-quality customer service while saving you and your business both time and money. For your convenience, we also offer several HVAC financing options with highly competitive rates. Give us a call today and schedule services for all your heating and AC system needs!