When it comes to your home's heating, cooling and ventilation system, there are a lot of little tasks that can add up to comprehensive planned maintenance. One of those little things that can make a big difference is calibrating your thermostat. At LIBERTYAIR, our technicians calibrate thermostats to ensure they are working at maximum efficiency.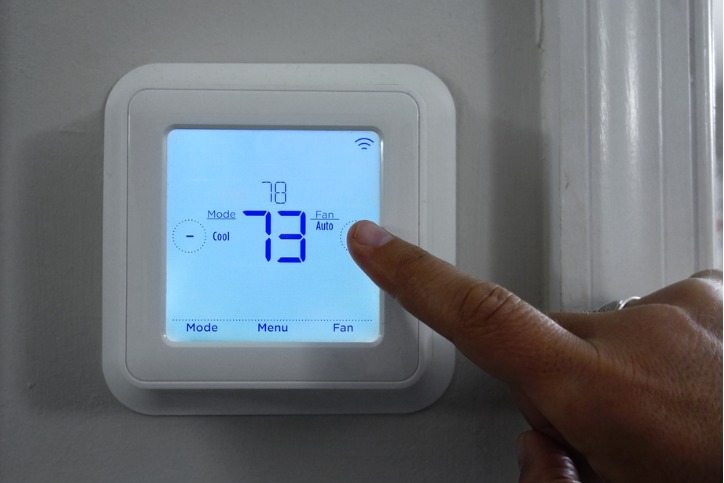 Gainesville Thermostat Calibration Services
Did you know that calibrating your thermostat is a quick and easy way to prolong the lifecycle of the thermostat while also ensuring it works effectively?
Have you ever heard someone scold their children or a spouse for tampering with the thermostat? It isn't just penny-pinching heads of households who recognize the inefficiency of constantly changing the indoor temperature. Frequently adjusting your thermostat could affect its performance, which is something many homeowners and renters don't know.
How Often Should I Calibrate My Thermostat?
When determining how often to calibrate your thermostat, there are a couple of things to consider.
How often do you adjust the temperature on the thermostat?
Are you experiencing a loss in air supply?
Do you conduct any other forms of planned maintenance on your heating, cooling and ventilation system?
Are you constantly adjusting the thermostat?
Dirt is a leading cause of interfering with a thermostat's calibration. If you or other members of your household are constantly adjusting the thermostat, you could be leaving behind particles of dirt and dust. These particles build up quickly and can lead to a higher energy bill.
A thermostat that is not properly calibrated may not be displaying the true temperature. In North Central Florida, a few degrees can easily add up to a hefty sum on your next energy bill. For example, a thermostat set for 75 degrees in the summer may be actually holding the temperature at 72 degrees. Alternatively, a thermostat set for 78 in the winter may really be keeping the house at 81 degrees! Both of these scenarios can lead to an energy bill that is 5%-8% higher due to the increased energy needed to maintain the temperature.
Are your air vents causing your thermostat troubles?
The thermostat in your home is reading the temperature of the area surrounding it. Usually, thermostats are positioned away from vents so that the immediate flow of air does not distort its readings. However, loss of air supply can cause your thermostat to keep the air conditioner or heater running longer and more often.
Dust, debris, pollen, pet dander and other particles build up in the vents and air ducts of your home. The more buildup present, the less air flow you may experience. In addition to disrupting the air flow of your home, this buildup can cause allergies to flare and increase respiratory discomfort.
Now, because the air flow has weakened due to obstructed vents and ducts, the temperature in your home rises in the summer and falls in the winter. The fluctuation in temperature tells the thermostat that the air conditioner or heater needs to turn on, so you system ends up running more often and for longer periods of time.
At LIBERTYAIR, we recommend cleaning and calibrating your thermostat every 3 months or at the very minimum twice a year. The reason is that you want your thermostat to be as accurate as possible at the start of the season when your heating or cooling unit will work the hardest. And because the cooling season in Gainesville is so much longer than other areas of the country, it's best to calibrate your thermostat often.
Thermostat calibration is just one part of planned maintenance that we provide at LIBERTYAIR. Not only will planned maintenance improve the efficiency and performance of your HVAC system, but it can also keep you from experiencing a broken A/C in the middle of summer or no heat on a chilly winter night.
If you think your thermostat may not be accurate, clean it thoroughly and then call LIBERTYAIR.